Wow!  Week 12 was an amazing week at the lot!  The framing guys were ON FIRE and really got a TON of the framing done!
View from the street.  You can see the skylights sprinkled around.  The left side will eventually look like one continuous piece, but the space behind it will be a trellis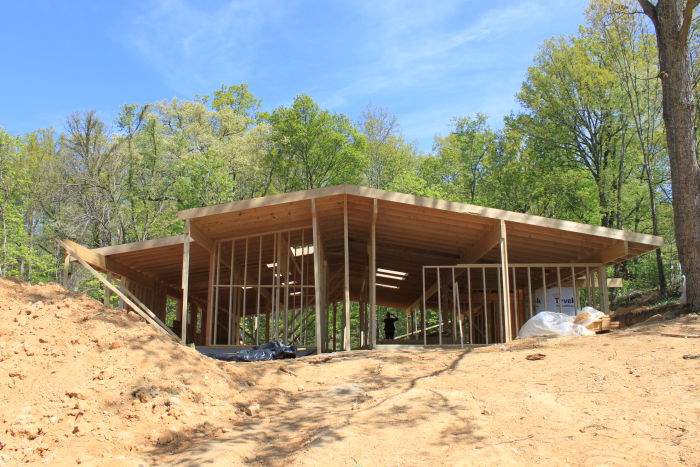 A view from the back of the home theater.  You can see the stairs on the right.  The wall directly in front will host a rear projection screen.  The projector will be in the room behind it, which will serve double duty as a storage room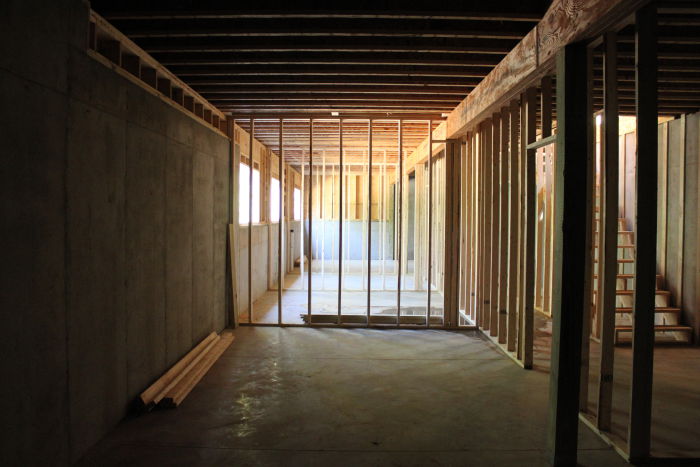 Nice, long stairs.  We are not sure yet if we are going to put up sheetrock, or remove the flat framing and expose the concrete.  The pool of water is leftover from a rain we had earlier in the week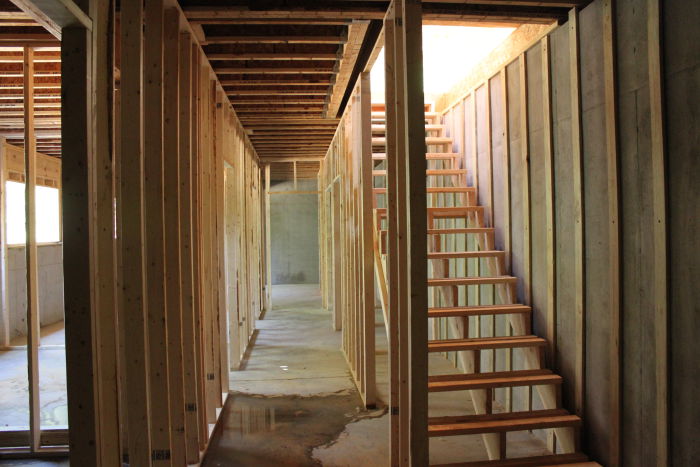 View of hallway in basement showing project rooms.  Gym is at end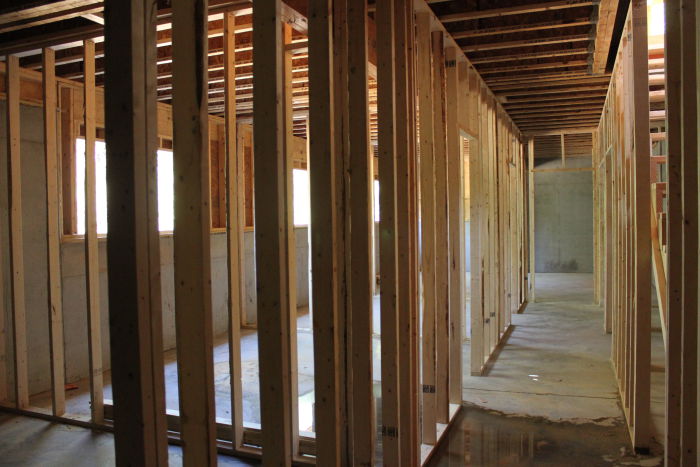 The beautiful, surprisingly private view from Liam's large bedroom window
View of the master bedroom.  There will be two corner windows.  Once again, surprisingly private thanks to the orientation of the home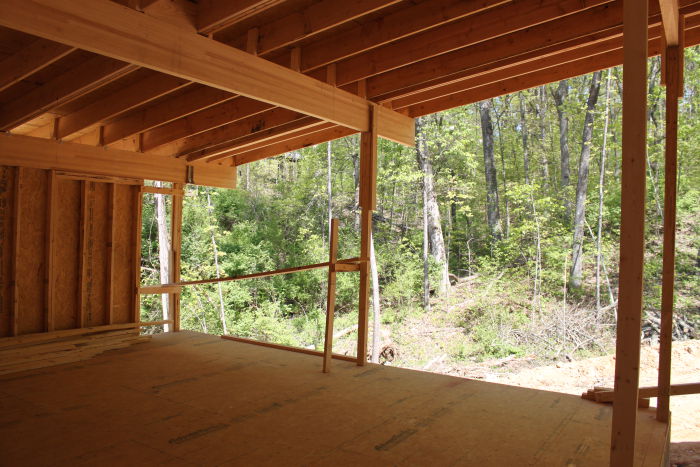 View from the north corner of the house looking forward.  Love the beams!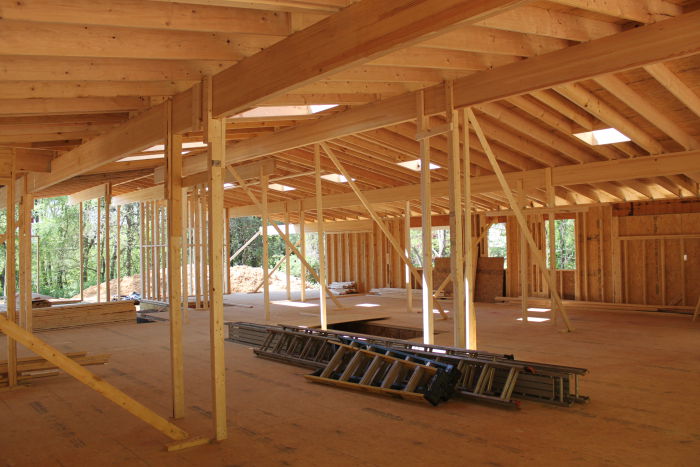 Another view of the back of the house.  The cutout is all decking.  You can see how much of the deck is completely covered by the large eave.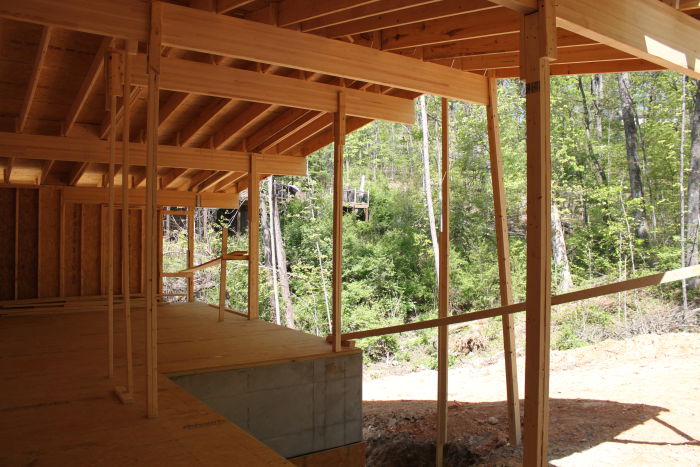 Patio entry door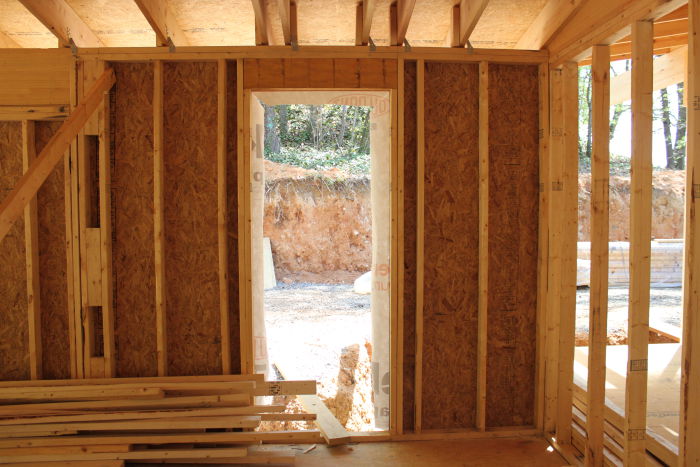 Large skylight above kitchen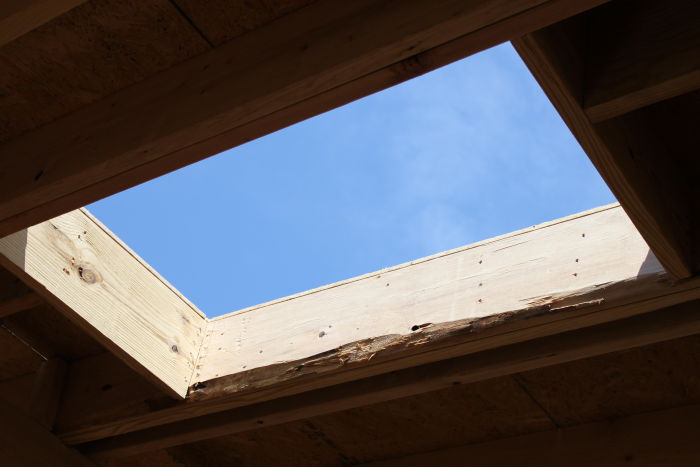 View out of dining/playroom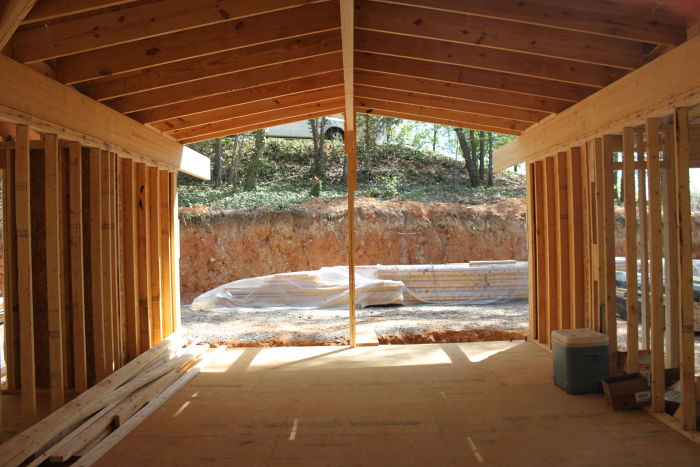 View of smaller skylights along path of private hallway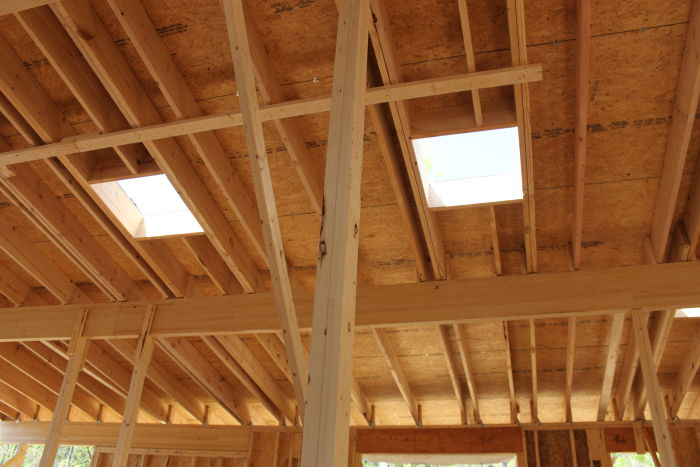 View of front entrance.  Roof opening is for planter.  There will be trellis beams installed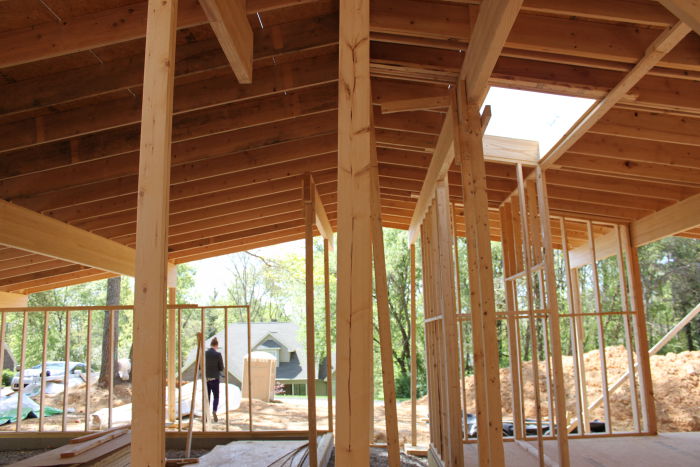 View from south corner of house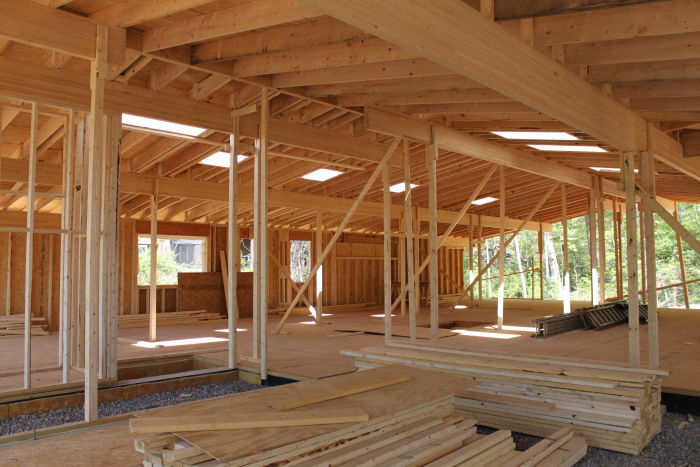 Garage entry.  Almost looks like flat roof from this angle!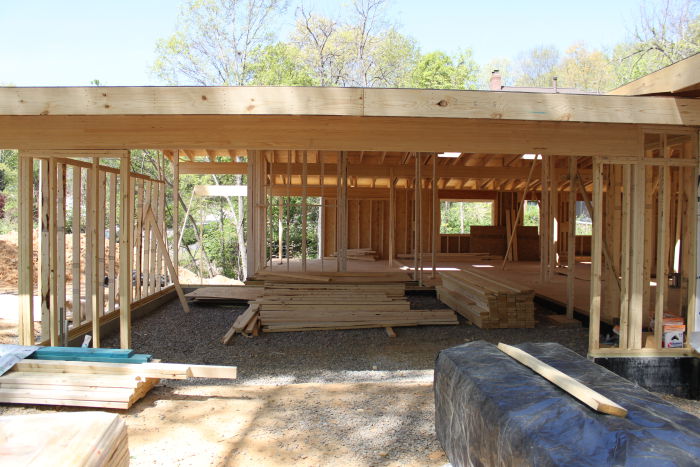 View of beams protruding from dining/playroom.  Trellis beams will be installed soon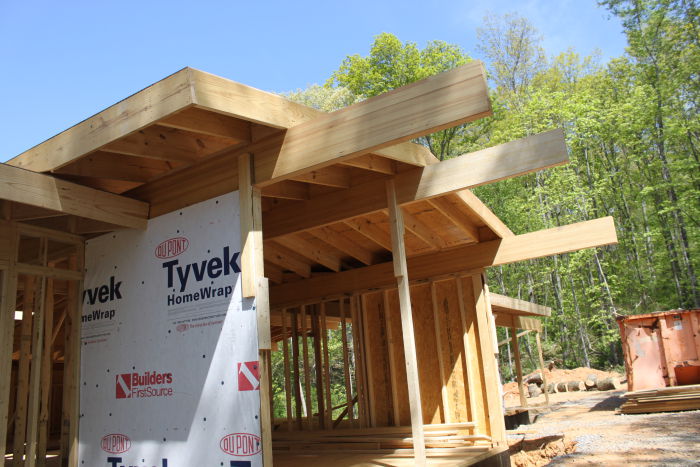 Southeast corner of house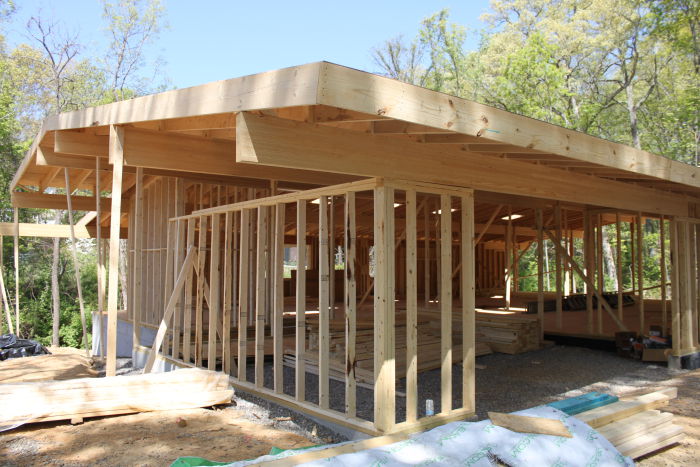 Corner beam detail.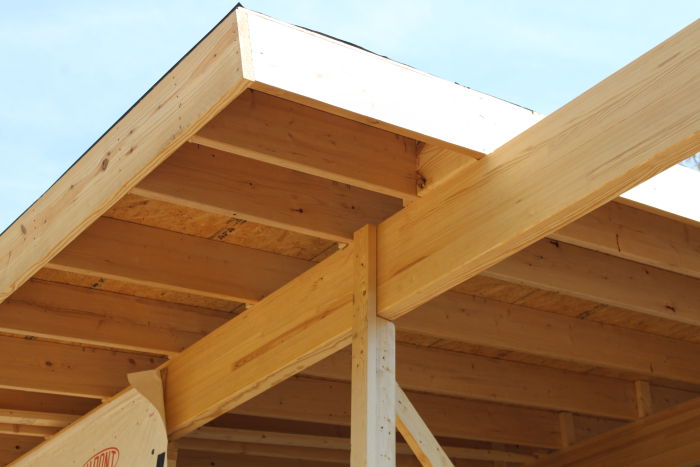 View from guest bedroom.  This portion of the roof will be trellis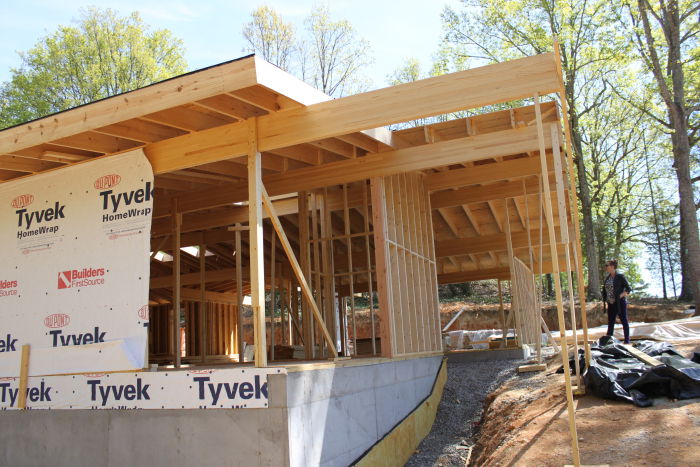 View of huge beam that runs the length of the basement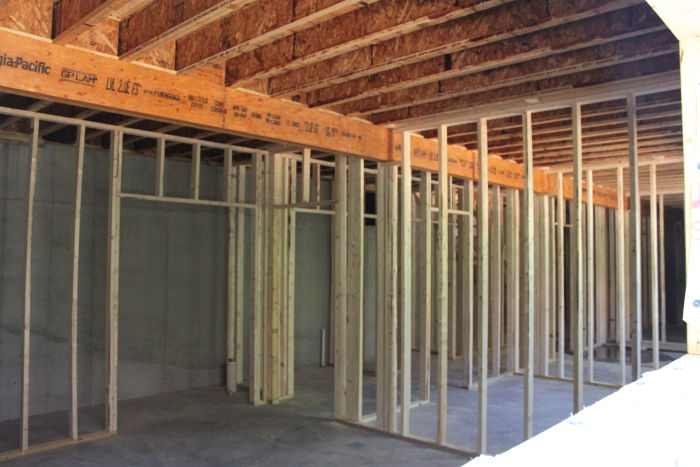 Northwest corner of exterior showing large basement window openings and large eave overhangs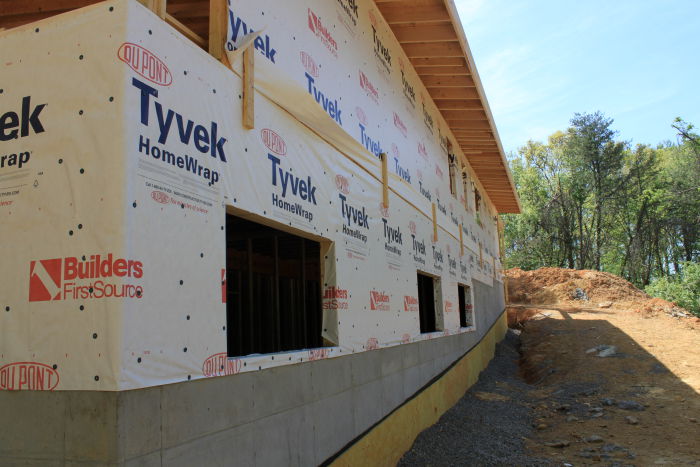 Northwest corner again from farther back showing the huge north eave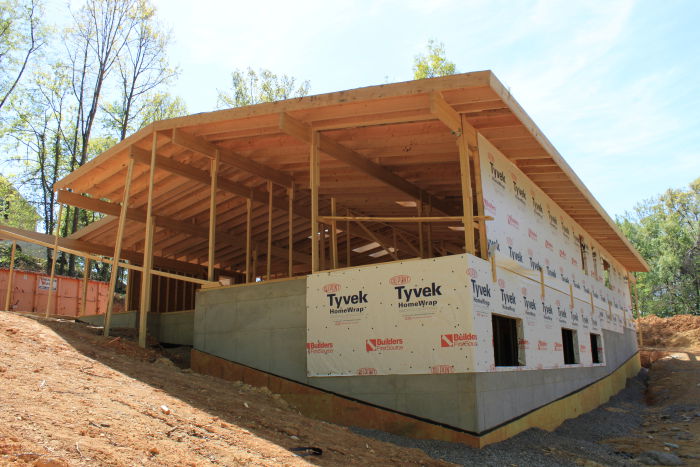 View from back of house.  2x4s not inside a wall cavity will be replaced with Douglas fir 4×4 posts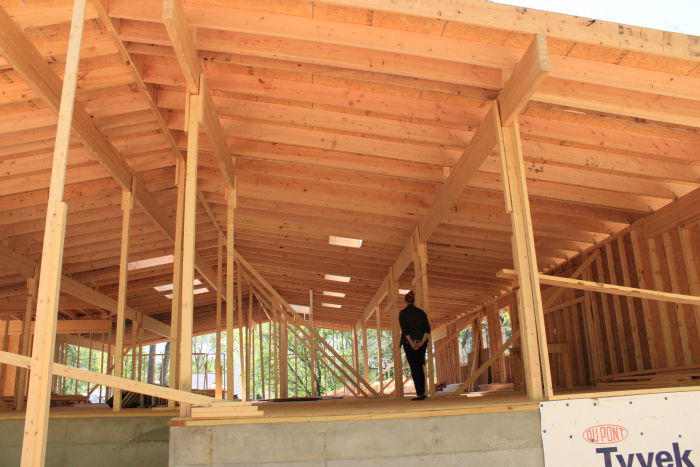 View from north elevation.  Looks MASSIVE for a 2,500 sq ft house!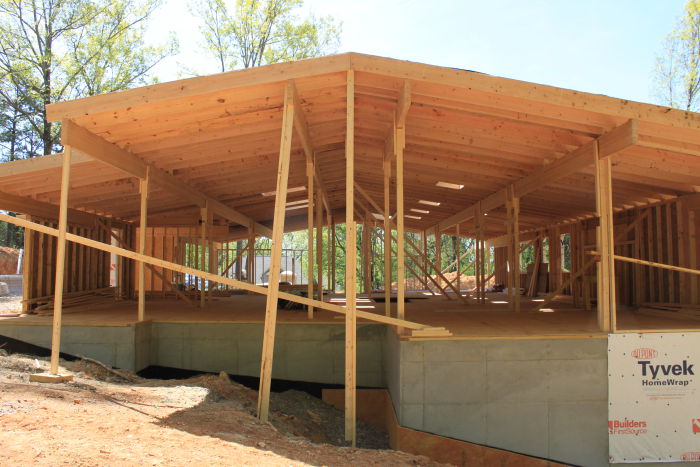 Back of house looking into family room that will be a wall of glass.  Roof above will be trellis beams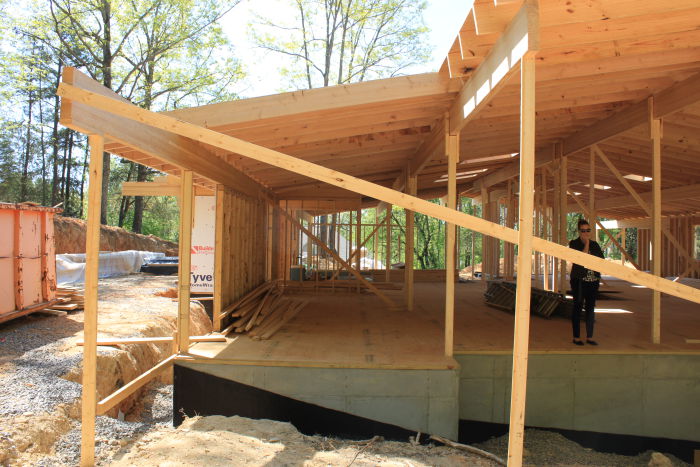 Northeast elevation looking west.  Surrounded by beautiful, mature trees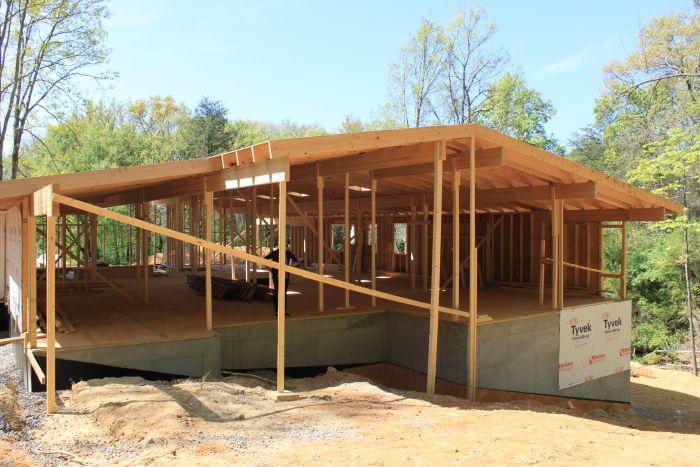 View from higher elevation showing roof detail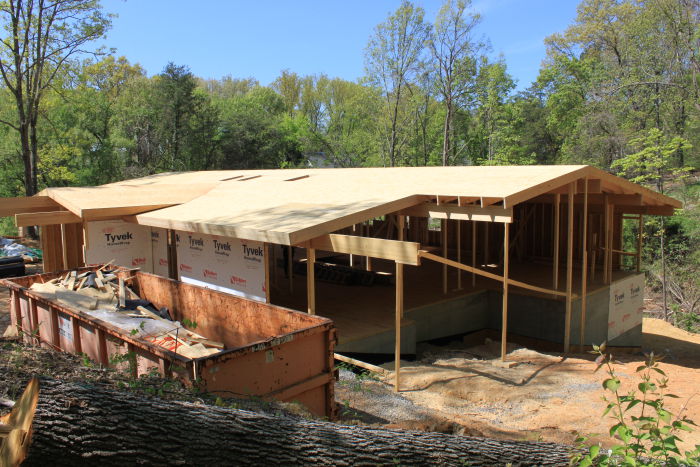 North elevation roof detail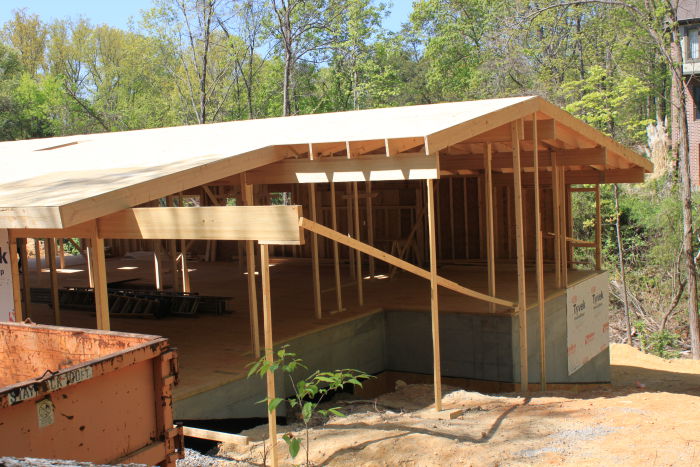 Elevated view of dining/playroom roofline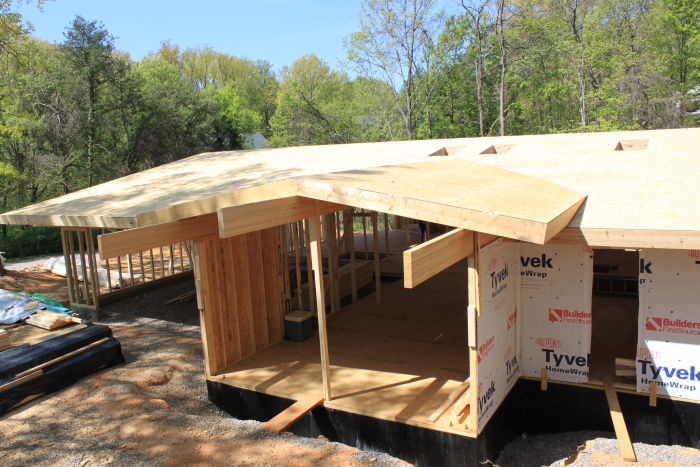 Another view of dining/playroom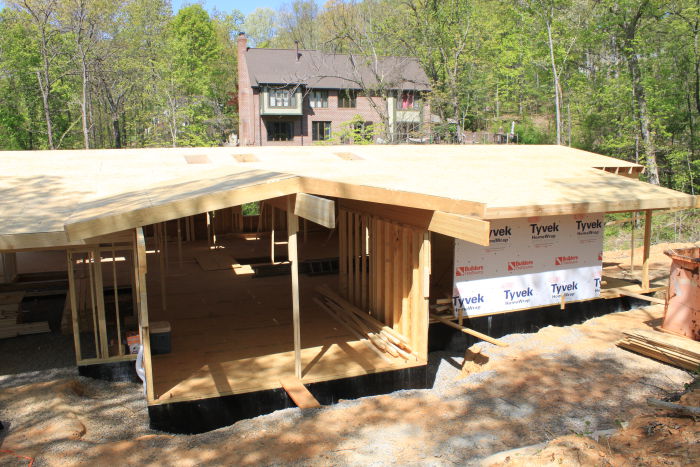 Elevated view of garage entry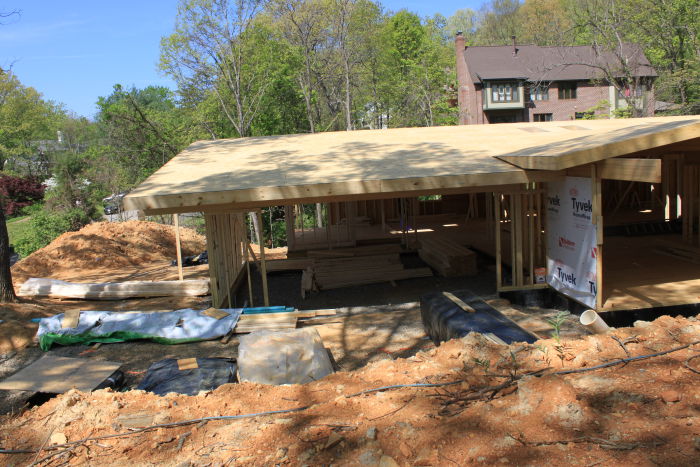 Southeast corner of house.  Good view of mature trees and relationship to neighbor's home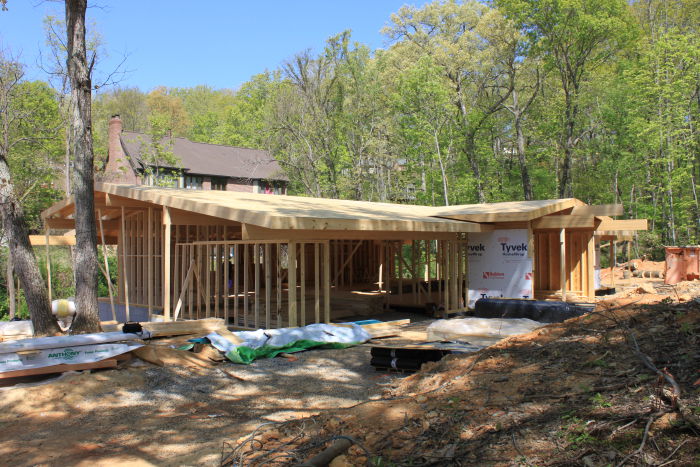 Driveway area and level yard (eventually)  Hill to right will be carved out for turning around room.  Double retaining wall will be installed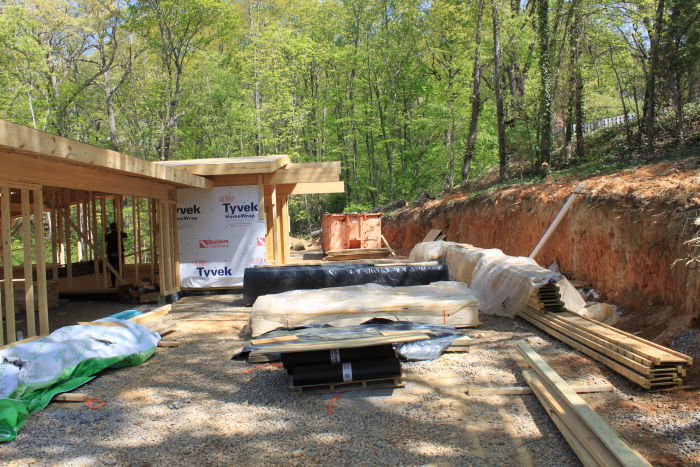 View of garage wall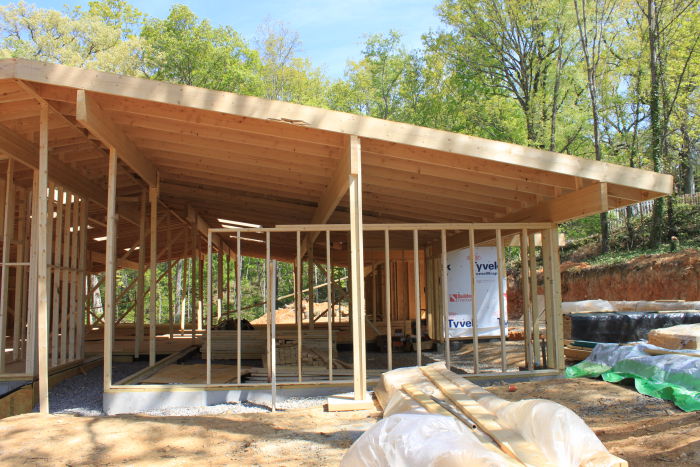 Guest bedroom.  Framed area will be closet and part of bedroom area.  Left half will be all glass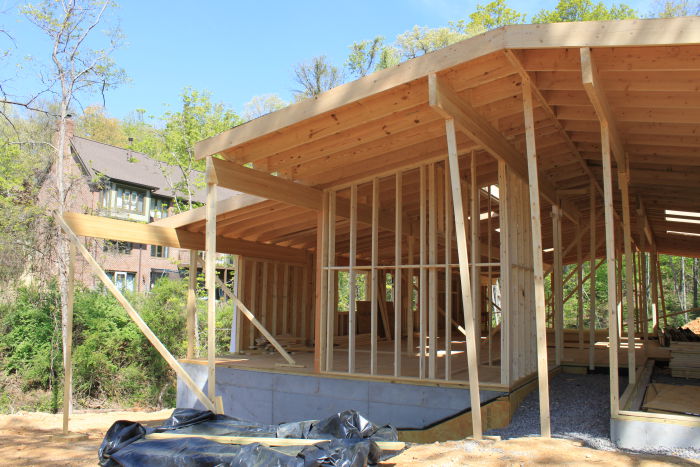 Week 12 was definitely one of the more interesting weeks for the time-lapse construction camera!
Next week we meet with the electrician and plumber to make sure everyone knows where everything goes.  Framing should be completed by Tuesday or Wednesday and roof gets ordered!